New cranes of high pressure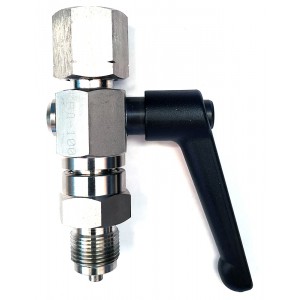 High pressure cranes - KVD40, KVD60, KVD100
New! Cranes of high pressure KVD400, KVD600, KVD1000.
The high-pressure valves of the KVD series have a maximum cut-off pressure of 60 to 100 MPa and are made of materials such as stainless steel, titanium and ceramics. If you have questions, you can call our managers by phone +7 (495) 255-22-96 or write us an email at info@gidrogaz.ru.
Подписка
Подпишитесь на новости ООО "Гидрогазкомплект" что бы получать новости компании, самые выгодные предложения и скидки!